About
Us
---
Meet Mr. Ajay Kumawat the young and dynamic director who belongs to the cultural and traditional artistic family of Rajasthan runs the "Rajwada Events" based in Rajasthan from past six years making successful jubilant and unforgettable weddings in Rajasthan. He has an exceptional experience in planning and managing the events where people can come to find and discover their true happiness.
"Rajwada Events" or Ajay also has experience in providing an exclusive transportation service for the weddings to accommodate the guests and relatives from long distance to be present at your event at right time and at right venue .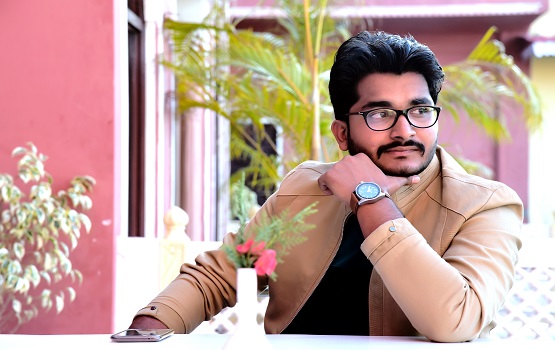 Our team comprises various consummate wedding perfectionists and when it comes to little details, our event planners come up with endless brilliant ideas. We work together to make an event, be it a wedding event or corporate event happening. And it's no wonder that our team delivers benchmark and mesmerizing celebrations that are raved about for years to come. Our strong leadership and calm personality with years of experience in event production put us under the umbrella of one of the leading wedding and event planners.
Why
US
Rajwada Events, under the visionary leadership of Mr Ajay Kumawat, has redefined the art of event planning in Rajasthan. Since our inception in 2013, we have been driven by a relentless passion to be the Top Event Planner in Rajasthan, and our track record speaks for itself. With a keen understanding of the cultural and traditional nuances of the region, we weave together elements of grandeur, heritage, and modernity to curate truly remarkable experiences. We understand that our client's dreams are as unique as they are, and we treat each event as a blank canvas upon which we paint a masterpiece. Our dedicated team of professionals works closely with clients, carefully listening to their vision and aspirations, and then adding our expertise to transform those ideas into reality. With an unwavering commitment to excellence and an eye for detail, we craft bespoke events that are tailored to the individual tastes and preferences of our clients.
Best Event Planning Company in Rajasthan
We believe that each event has its own story waiting to be told, and we take pride in being the storytellers who bring those narratives to life. From conceptualization to execution, we meticulously plan every aspect, ensuring seamless coordination and flawless execution. As the Best Event Planning Company in Rajasthan, our mission is simple - to create unforgettable moments that surpass expectations and leave a lasting impression. When you choose Rajwada Events as your event planning partner, you can expect nothing short of perfection. Our passion for creating extraordinary moments, our relentless pursuit of excellence, and our unwavering commitment to client satisfaction set us apart as the best event planning company in Rajasthan. Join us on this exhilarating journey and let us create an event that will be remembered for a lifetime.